Because every customer matters!
Shoppster is a personalization solution issuing targeted offers, coupons and messages to fulfil your customer's expectations.
Don't let your customers to be mystery shoppers when shopping and checking out in your stores!
Know your customers well and keep them returning to your store!
Optimize your promotions and communications based on each customers wants and expectations
Actively reward your customers to drive loyalty and sales!
Shoppster can help you improve your customers loyalty, even without a loyalty card program!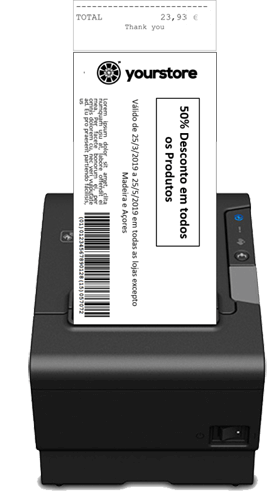 Shoppster Engine integrates seamlessly!
With no change or added printers into your current system, gain your customers loyalty.
BOOST YOUR SALES!
Quickly setup Shoppster with no new hardware. Start printing coupons on your receipts today.
Receipts are fully traceable
Coupon redemptions are
traceable
Even customers without a
loyalty card are traceable
Messages appearing on the
receipts are customized to
every particular customer
(when linked to a loyalty program)
Shoppster is also available as
E-receipts
With no
changes
or added
printers
into your
current
system.​